Professor of Paleontology Jack Horner and his friend Professor Lopatokopalkin returned with a great amount of rare exhibits after a long-term expedition. One of the main finding was perfectly saved skeleton of a huge prehistoric lizard.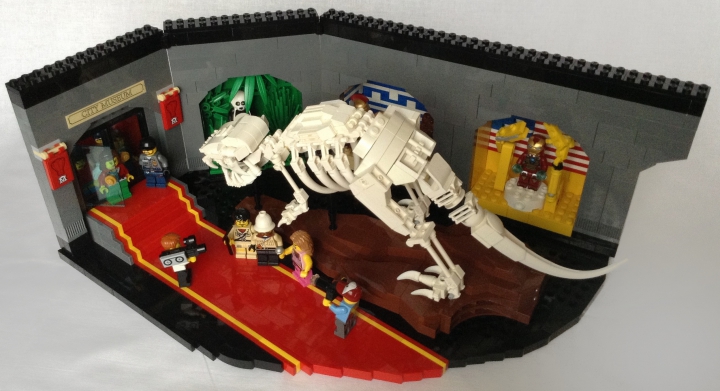 The large skeleton of tyrannosaurus could hardly fit in the first hall of the museum.
At the city museum`s presentation of a new exhibit journalists from "Blah-blah news" came and interviewed the archaeologists about this unique discovery.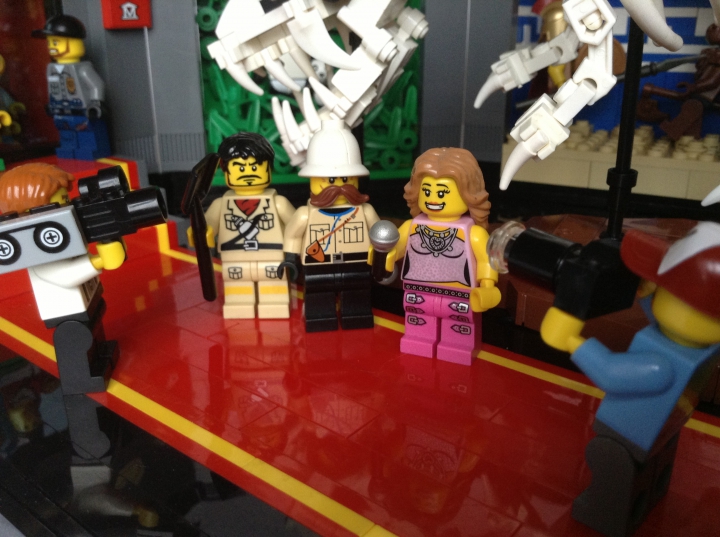 Reconstructing the skeleton the professors tried to give a dynamic pose to the founded bones. They shared their theories about the habits of this huge lizard with the readers of "Blah-blah news".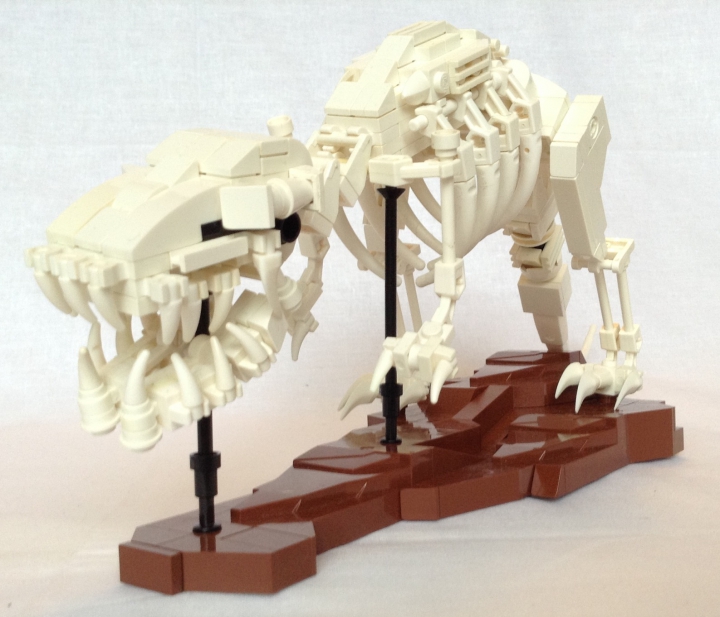 Tyrannosaurus could move quite fast to hunt successfully large hadrosaurs and ceratopsians. Tyrannosaurus could wrest a piece of meat weighing 70kg from the victim`s body for one bite.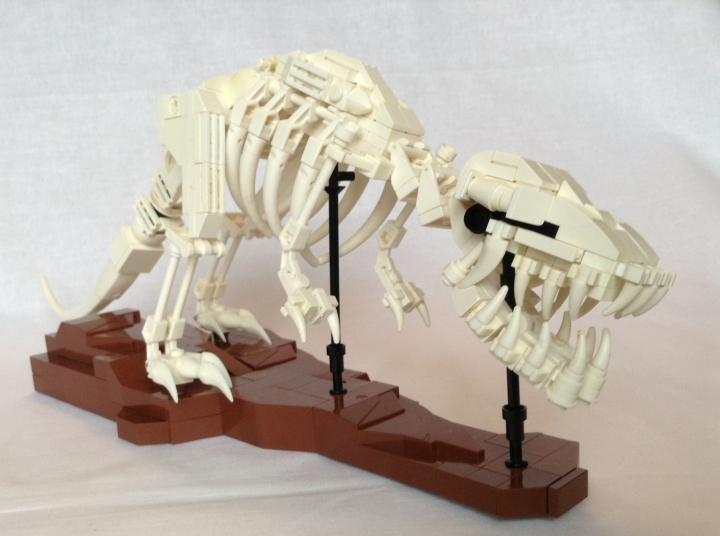 Tyrannosaurus` forelimbs are too tiny in comparison with other such predators. In Horner`s opinion they were absolutely unable to capture prey. Tyrannosaurus` teeth could crush bones, so the lizard could get maximum sustenance from the remains of dead animals.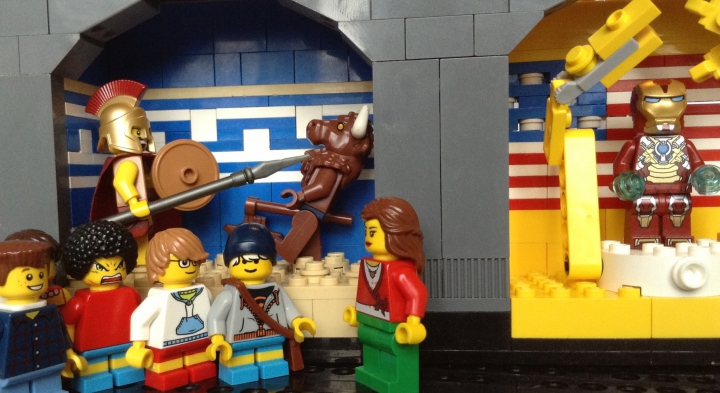 Miss Pigins is conducting a tour for her students in the museum and is telling them about exhibits.
AC/DC - Shoot To Thrill In April 2010, thirty years after recording the song, a fantastic film "Iron man-2" appeared on the screen, several hits of AC/DC were included in its soundtrack. Three months before as it was introduced to public, a video "Shoot To Thrill " was on TV. It`s fragments are from the concert AC/DC 2009 in Buenos Aires alternate with shots from the film which is displayed in this exhibit.

https://www.youtube.com/watch?v=xRQnJyP77tY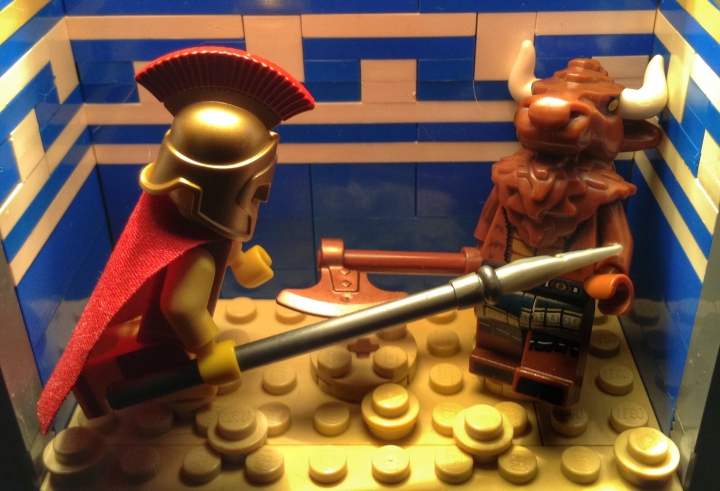 The fight between Theseus and the Minotaur in the Knossos maze. Illustration of an ancient Greek myth.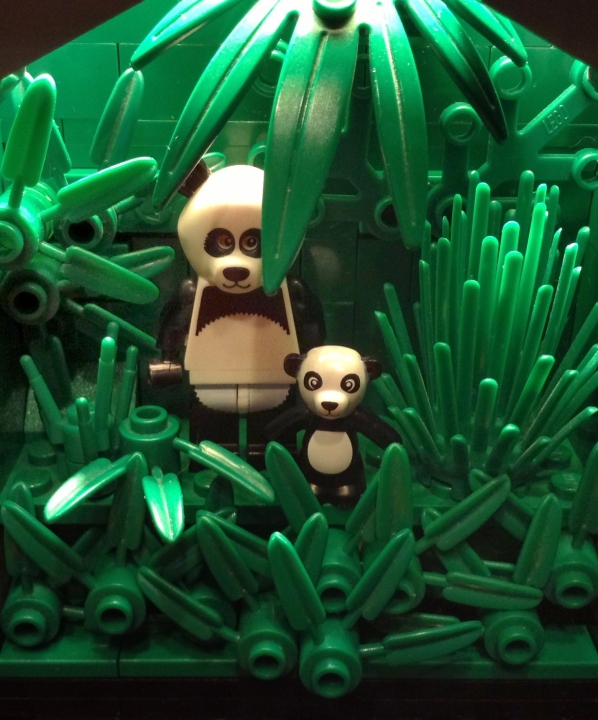 Ailuropoda melanoleuca- is a bamboo bear one of the rarest endangered animals, registered in the International Red Book.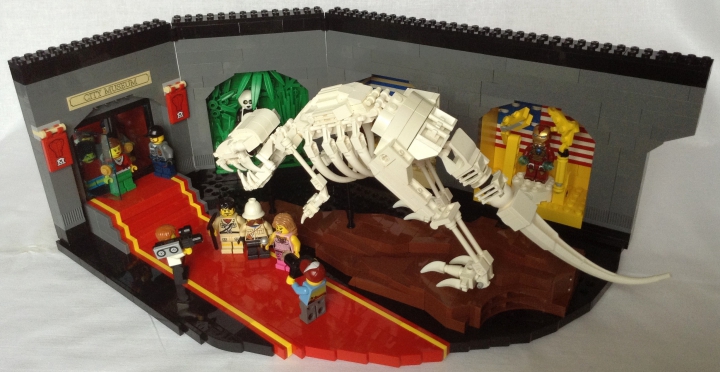 Welcome to the museum! An updated exposition is waiting for you!